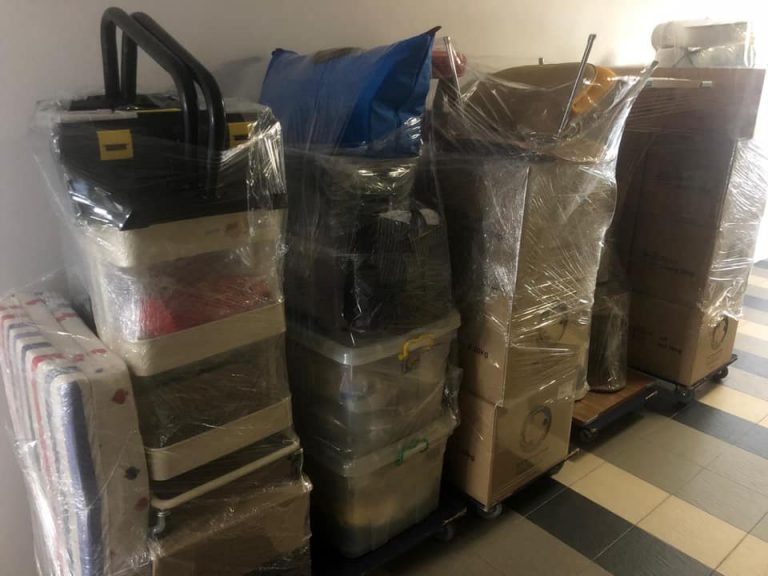 We know how hectic it can be to move houses. And one major part of that is making sure everything you own is carefully transported to the next home.
You need someone reliable, someone, you can trust. And most importantly someone who knows exactly what they are doing.
While the process of moving can be stressful, hiring professional residential movers to get the job done is a sure-shot way of delegating your tension to the professionals.
But with so many residential movers how do you even begin to choose?
Don't worry; here are a couple of things to keep in mind.
1. Local Laws
Are the movers aware of Singapore's laws and regulations that govern residential movers? One sure way to check is if they mention it on their website or not.
2. Office Mover Services
Even though you are not looking for office movers, but it is always a good sign. It means that they have the expertise that you want.
3. Modern Website
Is their website lively and responsive? Do you see some pictures of the people in action? Especially important is if they have pictures of themselves moving goods. This shows their confidence in their abilities. A lively website also shows that they are in business and are spending some profit on upgrading the website as well.
4. Testimonials
Do you see any customer reviews of people who used their moving service in Singapore? This is also a great way to figure out if you can trust the company with your valuables or not.
5. Pricing
No matter what, you always have a budget. And you want the best value for the best price. So it's best if the company offers a quote. An estimate of what it will cost will help you gauge if this is the right company for you to hire.
6. Other services
Assume you are a professional mover service. Then you have a good amount of business and probably have enough money left over to offer other services as well. So is the company offering disposal service or maybe storage space rental? Or perhaps they have a handyman service? This would also show that their staff is well trained and skilled.
But do you really need residential movers?
Okay, let's assume for a minute that residential movers are a waste of time. And we want to move our things ourselves.
Let's try to imagine what that would look like.
Step 1
Well, first you would need a lot of supplies. You need boxes and some tape etcetera to make sure you can keep the boxes shut. You might need wrapping plastic because furniture and fragile items need that extra cushion while being moved. Guess what? You can't reuse the boxes when you get to the next house and the wrapping plastic is just more garbage you will need to remove and dispose of.
Step 2
Priority wise sorting of your items. This can get tricky. You might want to move all of the furniture first, or the sturdy items of the fragile items. Either way, you need to have all of them in one place, packed and ready to go. So that when you move them into the car you know exactly what you are moving to the next house first.
Step 3
Packaging material. While it might be more convenient to just use old newspapers. They don't provide protection and could even leave marks. So it's best to use Plastic wrap or newsprint paper. If you want to be extra careful then bubble wrap is probably the best option for fragile items. But no matter what you use. You will have to unpack it all and throw away the packing material. Add that to your already long list of chores.
Step 4 & 5
Don't get carried away. In an attempt to use fewer boxes or just make fewer trips to and from the new house. We may try to fit as many things as we can in every box. This could be disastrous. The heavy box could easily spill its items and if you place it on top of another box there's even a chance that it might damage items in lower boxes while moving.
So that's the real cost of NOT hiring professional residential movers in Singapore.
P.S. Here is a great blog about tips and tricks about moving yourself:
https://thetriomovers.com.sg/moving-tips-tricks/how-to-choose-the-best-house-moving-service-in-singapore/