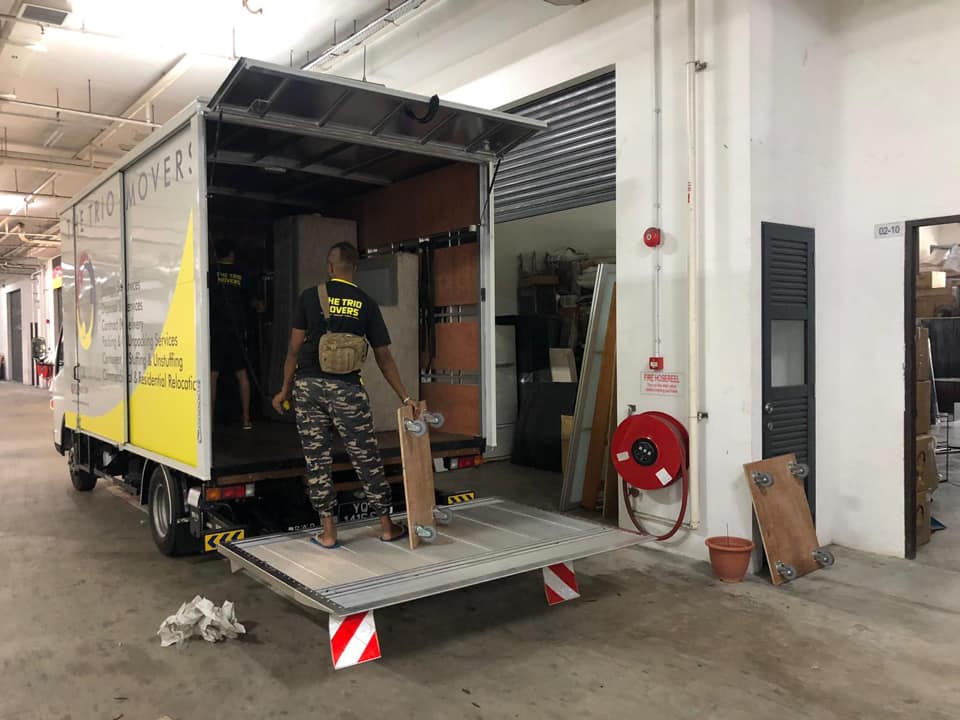 Protects Your Stuff from Environmental Damage
Filling any little space, you can find with your stuff always seems to be an easier option. The truth, though, is you don't need to take such drastic action. After all, some of the places you store your stuff in could cause them untold damage. We normally just stuff everything together which we either deform the stuff in the long run, or just forget what we have stored. The environment could interfere with your stuff thus leading to extensive damages. Instead of running such a risk, you would be better off opting for cheap storage offered by some service providers in Singapore, which you can easily find at The Trio Movers!
Furthermore, renting storage space in Singapore offers you the opportunity for enjoying additional storage space. You no longer have to leave your items hanging around everywhere. Instead, you get the chance to store all that you value in a safe place. Through the additional space, you are now free to hide what you don't want everyone to see. Additionally, the extra space makes it easier for you to store the things you don't need soon! Moreover, you could also use it for storing things that are in the way!
Additional Security from Theft in Singapore
By paying for storage space rental, you would also be making yourself a candidate for additional security from theft. That way, you could keep some stuff at home, which is probably a fortress while distributing the remaining items in a much safer space. With a storage unit, you get access to several layers of security. Often, these include secure locks, CCTV, and round-the-clock security that allow you to monitor all that's happening from remote locations. You should feel extra safe when it is stored in one of the Singapore storage provider
In life, you will always encounter topnotch solutions that cost an arm and a leg. However, that's not always the case, especially with what The Trio Movers in Singapore offer you through temporary storage space rental in Singapore. Trio Movers have a few warehouse storage in Singapore for their storage business.  Here, you get a chance to spend money only on the storage space that you need or use. Additionally, you also pay only for the period during which you need the space. That way, you save tons of money, which could be massive if you spend a lot of time travelling to different locations.
Suitable for Goods of All Sizes
Furthermore, the best movers and storage in Singapore, such as The Trio Movers, offer storage service in Singapore that fit goods of all sizes. In this regard, you are free to choose the size and space you feel your goods deserve or better you can approach our friendly staff to ask for advice on the needed storage space. As you do that, you expose yourself to the sort of space that ensures your goods never suffer damages or scratches. Therefore, you should only contact the movers with storage units available in wide-ranging sizes. Examples of the diverse sizes the units come in include the following:
When selecting storage units, you should always choose them based on several factors. For example, you shouldn't only focus on the ease of accessing the units and everything therein. The Trio Movers, as one of the leading movers and storage providers in Singapore, offers you products that you will have no problem accessing with a simple call to our facility managers. Like Trio Mover's storage rental service which is in a prime location that is easily accessible, you can easily access it. More importantly, we ensure that the units remain in excellent condition to prevent any of your items from suffering damages of any kind.
Organizational Efficiency
Do you value organizational efficiency? If yes, then you should have no problem investing some money on cheap storage in Singapore. With these cheap rented storage space, you will have the two ingredients needed for organizational success; that is, optimal planning and efficiency. Furthermore, you can use the units for storing crucial documents, files, and stationeries that you need for day-to-day operations at your firm safe. More importantly, do so with the stuff that you don't intend to use anytime soon!
Therefore, you should not hesitate to pay for the storage space rental services that you need in Singapore. The services are available for those who need them for personal or business purpose. They provide all the storage space that you need. However, their use is not limited to storing items alone. They are also highly cost-effective while making your organization as efficient as possible in terms of keeping the whole space looking all tidy. Find more at The Trio Movers today!