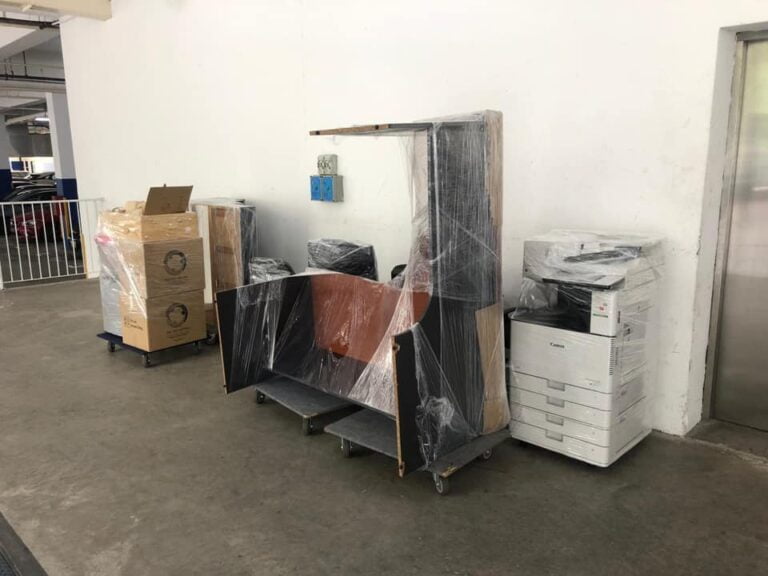 Reduced Hassle and Stress
The moment you hire the best commercial movers in Singapore, you will have reduced the hassle and stress associated with relocating to a new office. After all, the movers are highly skilled and experienced at this sort of work. Consequently, they will provide all the guidance you need to make the entire process as smooth and stress-free as possible. What is more, you only have to let them into your property without doing anything extra. They will handle everything for you! With these services:
Move Costly Equipment Safely
Do you have costly office equipment that you don't want to see damaged when relocating to a different property? Then you have only one choice; that is, set money aside for office moving services in Singapore. Otherwise, you run the risk of damaging all that equipment. Commercial movers know how to transport such stuff without messing things up. When doing the work yourself, you could also lose some of your precious office supplies. Benefits you get from hiring the
best movers in Singapore
include:
Insured and Licensed Services
The moment you contact The Trio Movers for its expertise in office relocation in Singapore, you will get the input of an insured and licensed firm. After all, they know all about the risks that office movers Singapore face when transporting crucial office supplies and equipment. You might save money when working with non professional movers. However, you will have to pay commercial movers for damages and injuries from your pocket. Office moving services in Singapore offers you peace of mind since you know that:
The cost-effective nature of office relocation services Singapore make them worth paying for. For starters, movers take your demands and instructions seriously. Consequently, they do whatever it takes to ensure that your stuffs reach their destination on time. Because of this, you can look forward to saving incredible sums of money. One, you can expect to start working immediately, as you planned. Two, your personnel will get busy rather than having to wait a few extra days for office equipment to arrive!
Carry Everything Important
You can request your staff to help you move the office stuff to a new location. Most probably, they will do a good job. However, you always run the risk of leaving a few crucial items behind. On the other hand, in paying for professional office relocation Singapore, you will be entitled to the kind of service that doesn't forget the most important items. Professional movers know how to keep track of everything. The pros can do this because of their incomparable proficiency and years of experience.
Fewer Business Disruptions
When relocating to a new business premise, you must always be cognizant of the disruptions the entire exercise could have on your operations. DIY relocation can be quite disruptive to your business. On the other hand, professional moving services are not as disruptive. More importantly, office relocation services in Singapore take care of all the worrying, thus leaving you to focus on your core business. What is more, your workers don't have to stop what they are doing to focus on packing office supplies.
commercial movers offer incredible assistance for any business that wishes to move to a new location in Singapore. For starters, you save tons of money through office movers if you live in Singapore. Secondly, you also have fewer things to keep you worried or stressed. Additionally, the movers don't forget or lose anything while relocating you. Movers are insured and licensed, thus saving you from paying for damages and injuries. Therefore, you should get in touch with The Trio Movers for more details today!