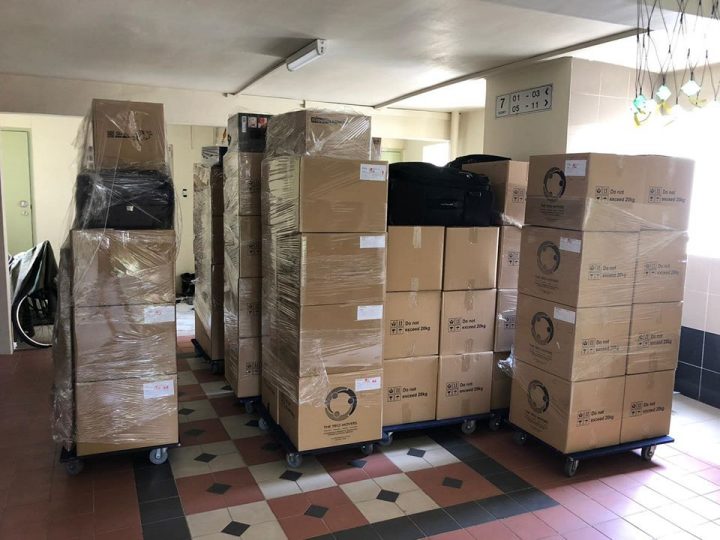 As we all know that the lack of storage space in both personal homes and office buildings has given rise to the space rental industry in Singapore. Whether you want to store off-season clothes or valuables or maybe you actually want space for your extra inventory, self-storage or storage services in Singapore are booming.
Businesses find it not only cheaper but usually the only viable option to keep their stock of products. This is definitely the perfect solution for e-commerce startups as they don't need to display their products anywhere and if they can fit the large volume of products in limited space then they are definitely fattening their profit margins.
This is not just a requirement of businesses, rather families also face a dilemma sometimes when a new member comes in or they move to a smaller house. Now it becomes essential to storage off-season items, so they don't take up essential living. Given the constraints of the real estate market, people are actually moving to smaller homes!  Making these storage space rentals all the more needed in Singapore.
Part of the charm of this model is definitely the cost. Almost always, Self-storage options in Singapore are the cheapest option given the real estate market and other alternatives available. So, if you want a small storage space, especially for a long time then it is the most convenient option. If you don't really need to go and pick off the stored items regularly then it might even be worth it to store it on the opposite side of the city.
Absolutely not.
The volume of people already using rental storage spaces in Singapore is rather large. Couple this with the expected growth potential of the rental storage market. You end up with a thriving new sector that is seeing a lot of competitors working to constantly make themselves better so that they can capture a larger share of the market. This means that due to stiff competition you can not only get great rates but great service as well!
So if you are looking to clear out some items which you won't be needing till a  few months, then definitely consider the wide array of rental storage options available in Singapore. It will definitely save you space and you can rest assured that your items are in safe hands as none of the companies in this sector can afford a bad reputation so they are all working to ensure you get the best possible service.
When choosing your self-storage options, you must consider the following aspects:
1. Is the cheaper option a bit further away?
In case you aren't going to be visiting the facility regularly, and you want storage for a couple of months minimum. Just choose a place a little further off it saves you some money. If you need regular access, make sure the location is easily accessible. 
2. Do you agree with the terms and conditions? Is there insurance involved and you agree with the terms?
Since you have a lot of options it may be worth your time to explore them before you settle on one of them.
3. Long term storage discount and security:
Since you might be using this facility for a long time, it's natural that you would want a discount. Also, there must be adequate security provided so you don't have you worry about your valuable belongings.
You really want to ensure that the pick of and drop off rules are suited for your needs and the booking and payment options don't cause a hassle as well.