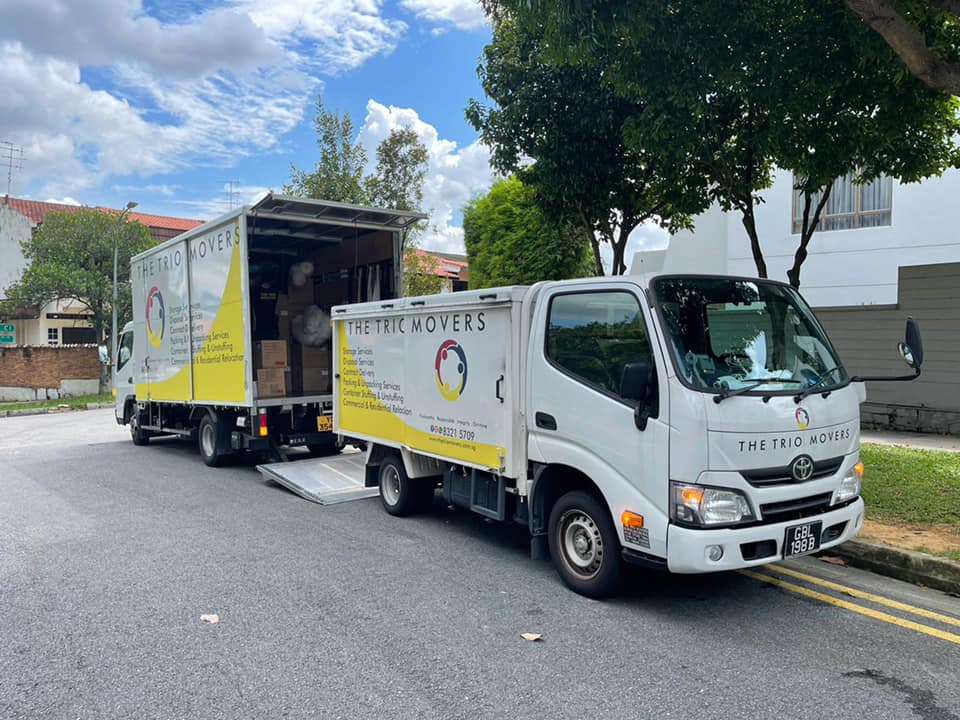 H
omes are not built overnight. It is a life-long process that takes investment, care, and love.
But you can lose it all in one night while shifting your house to a new location. You would have an idea about it if you have shifted your house before, and if you don't, we wish you never do.
Shifting and relocation is no piece of cake; it is a tricky business, and that is why we recommend that you leave it to Singapore movers and packers.
Movers and packers are professionals who provide services of shifting your house from one location to another with full responsibility. They take care of everything that comes with relocation, from packing your stuff to relocating and settling it.
If you have built your house with care and love and have invested in it, or at least if you do not want to have a terrible start to your new life at your new house, we suggest that you hire the best house movers in Singapore for shifting.
Shifting is mostly a one-time thing for most house owners, and it is fine for them not to know enough regarding Singapore movers and packers. This is why we have penned down a complete guide for you to know what to expect and what to ask for.
What to Expect Singapore Movers and Packers:
There are certain services that every mover and packer will offer you. We have listed them down for you to make the decision of hiring them easy for you.
The first thing that you can expect from Singapore movers and packers is that they will pack up all of your stuff. It includes dismantling your furniture and untangling your electronics.
They will professionally pack everything you wish to move with you using the best material suitable for specific packing. They will also use specialized techniques for packing, which will ensure the safety of your stuff and ease of transferring.
Moreover, they will prepare a checklist of all the stuff that is to be moved so that nothing is left behind, and if it is, they will be responsible for it as long as you had gotten it included in the list
In this way, your decision to hire the best house movers in Singapore will not only save you hassle and inconvenience it will also ensure the safety of your expensive goods, which is often compromised during relocation.
After packing your things, the Singapore movers and packers will take your approval and start shifting your things.
They will be responsible for shifting everything that you have mentioned in the list, no matter how small, big important, or insignificant it is. They will do it with professional care and safety and ensure that you get everything in the condition they packed it in.
Similarly, they will also be responsible for any problem happening on the way. They will be responsible for saving your stuff from breaking, going missing, being stolen, and everything you can imagine. There are exceptions for some unforeseen things, but they will also be mentioned in their claim policy.
This is the reason you need to hire the best house movers in Singapore because they will not only help you with your packing and shifting, they will also be responsible for the safety and security of your stuff.
After successful shifting, Singapore movers and packers will also help you settle down in your new house if you wish to get those services.
In these services, they will set up your house just like they packed it up. They will unwrap all the packings and make sure that everything has reached its destination safely and sound.
They will also help you put everything in its slot, and you can check everything for its condition and working until you are sure that they have done their job right.
Once everything is in place, you are all set to begin your new life happily, without any loss of your possessions, breaking off your furniture, and problems with your electronics. And once your receipt list matches the pack-up list, you will know that the best house movers in Singapore have done their job.
What to Get from the Best House Movers Singapore:
While most movers and packers offer you the same services, there are some extra things that only the best house movers in Singapore will provide you. And if they don't, make sure to get them.
Relocating is a sensitive matter, and you cannot trust everybody to come into your house, pack your stuff and go away with it.
The best house movers in Singapore will assign you a team of Singapore movers and packers once you have made a deal with them. That team will come to your place on your prescribed date and time but before you let them start working, check if your company has sent you their details.
The details should include names, addresses, contacts, etc., and if you have them, go ahead and match it up with the guys that showed up as movers and packers. If they match, go ahead and let them start, but if they don't, call the police.
If your company has not sent you any details, ask them for it and wait until they match.
Having these details are important for two reasons. First, ensure that the guys are from the company you made a deal with, and second, to know who messed up if something goes wrong. It will help you in taking action against them. Better safe than sorry.
Singapore movers and packers have their claim policies that you can use to claim compensation in case of some mishandling, such as your things going missing, breaking, or making it to you in bad condition.
The best house movers Singapore will give you their claim policy themselves when you go to them, and you should take your time to go through it because you should know what you are getting into and how to handle things if something goes wrong.
If the company does not provide you with its claim policy, wait and ask them for it and not make a contract until you have read and clearly understood it. If it does not sit well with you, feel free to look for some company with a better policy. It is a good practice to consult multiple people and drawing comparisons before making a decision.
It is for those unseen circumstances mentioned earlier. If there is a loss of your possession due to some natural hazard, the company will obviously not be responsible for it, but the best house movers in Singapore will offer you insurance.
This insurance will cover you up in such a situation, and you can claim your loss.